本期問答Q&A一覽:
一,學琴靠天賦還是努力?學琴幾大因素我們本期博客就來談一談。
二,5招徹底吃透你的專業課,學習效率倍增。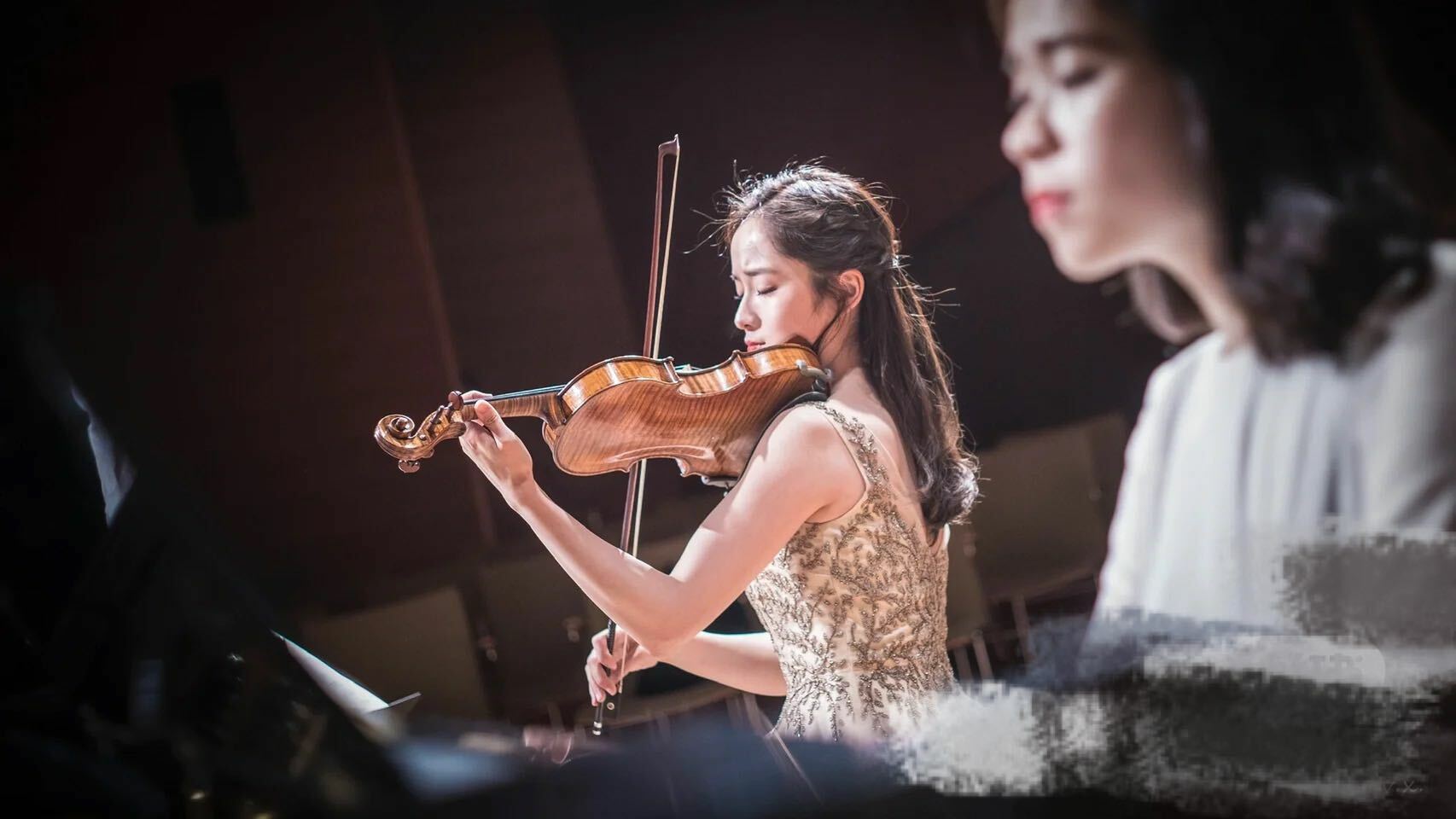 學琴靠天賦還是努力?學琴幾大因素我們本期博客就來談一談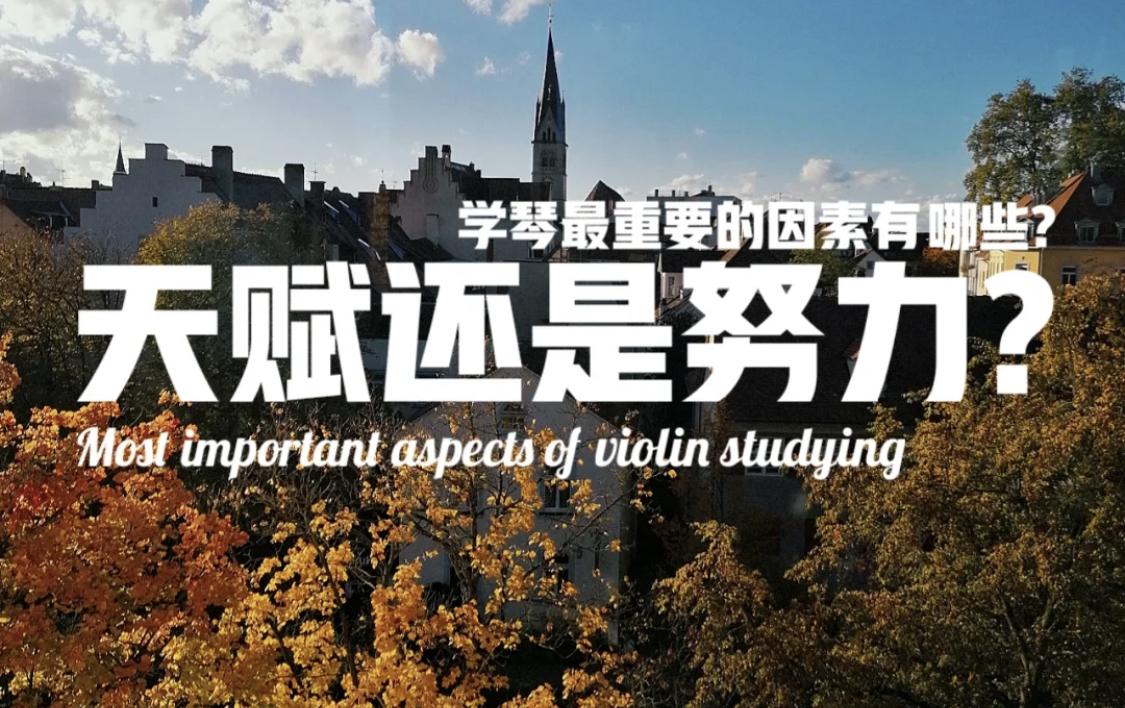 相信好多人,特別是琴童家長都有這樣的疑問:學習樂器是靠先天天賦還是靠後天努力?在我求學路上也這樣反復問過我自己,天賦是什麼呢?天賦不如人,難道就不能學了嗎?針對這個問題:
①學琴的起點和盡頭是熱愛:努力或是天賦都能把我們帶到一定的高度,但是要讓音樂成為伴隨我們一生的摯友,最最重要的是熱愛。因為熱
愛,所以學琴路上時刻都會保有主觀能動性,因為熱愛,所以遇到困難和挫折也可以抗住打擊繼續鑽研學習,因為熱愛,所以可以為了做好這件事而吃苦耐勞,不屈不撓。
②天賦有許多種:每個愛樂人多多少少都有一些所謂的天賦,在我看來可以分為三類:第一類是對音準,節奏,音色等敏感,可以聽出細微的區別;第二類是身體協調性特別好;第三類是具有豐富細膩的情感並且具有使用音樂表達的慾望和能力。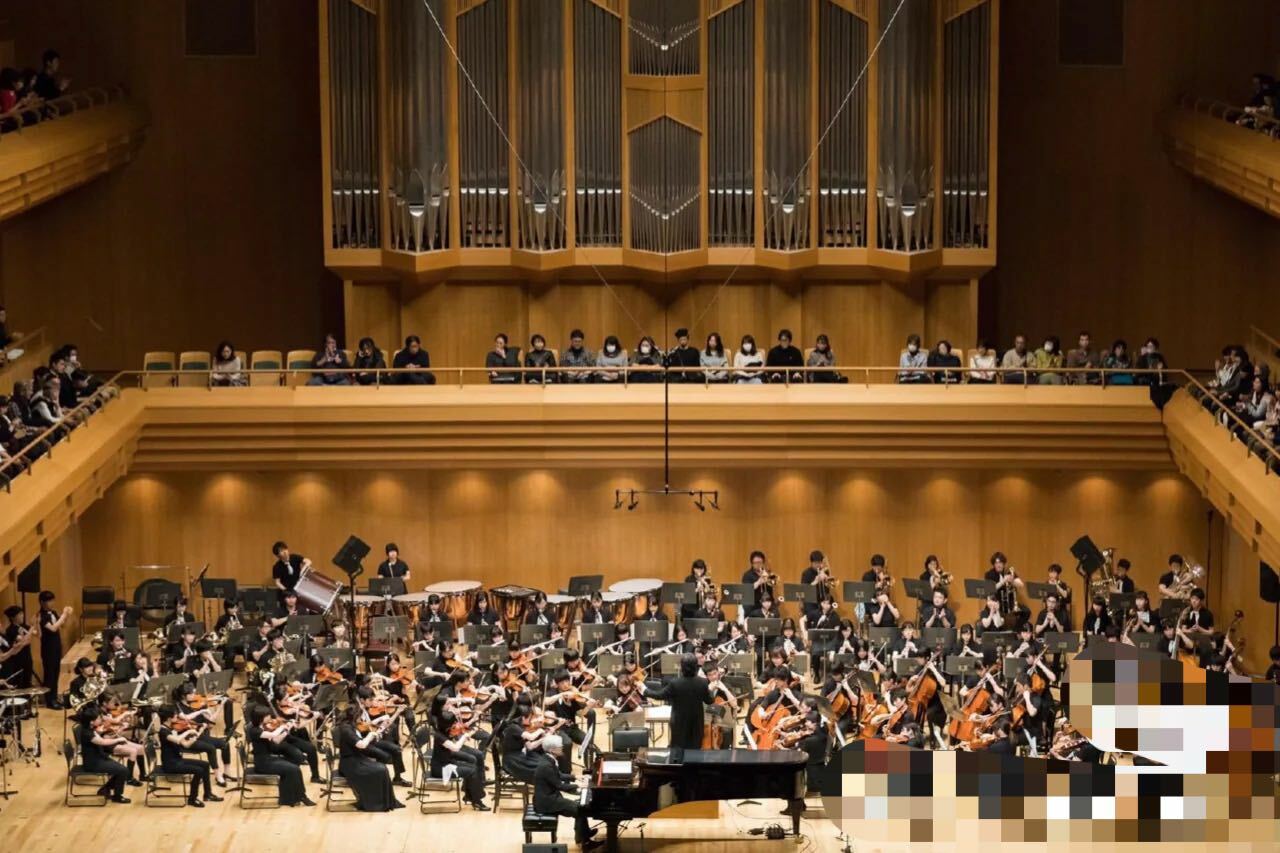 因此,天賦在每個人身上展現的形式都不同,我們需要接受自己,並且發現自己的特點。
③
努力不是蠻練:努力並不一定就是一天練8小時琴,年終午休。努力也有可能是翻閱大量書
籍,研究名家錄像,尋找有效的技術與方法。努
力更可以是做曲式分析,理解感悟和聲對音樂音
色變化的要求,揣摩不同歷史階段音樂的風格並
尋找自己的獨特見解,等等。努力是以音樂為
本,從盡可能多的角度來研究音樂,學習音樂,
表達音樂。
綜上所述,學琴路上,熱愛,天賦,努力缺一不可,相輔相成。
——————————————————————————————————————————————————————————————————————————————
5招徹底吃透你的專業課,學習效率倍增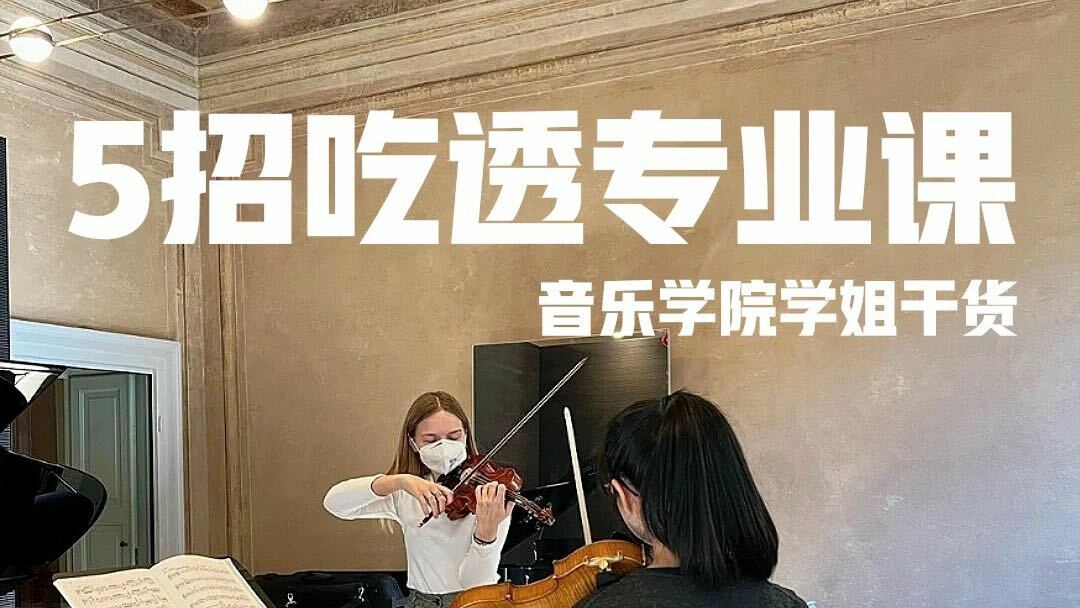 你是否也曾好奇,同樣的上課頻率,同樣的老師,為什麼有些同學就進步神速,而有些好幾年了還在原地踏步?不,多數情況下並不是老師偏心,布是每位同學的學習方法不同,導致成效天差地別。今天就來分享5個讓你吃透一節專業課的妙招。
①課前自查:上課前,不但需要把曲目學會,還最好能夠先"自查〞一遍,我推薦的方法是,對著攝像機把要上課的曲目完整的拉一遍。許多問題在這一步就會暴露,比如音準問題,弓弦接觸點是否穩定等等。這樣一來可以大幅度節約上課的時間,將上課時間留給真正需要老師幫助解決的那些大問題。
②上課過程錄下來:感謝日新月異的便攜錄音錄像技術,我們可以用手機或者 iPad非常輕鬆的錄下專業課,不放過老師說過的每一點提示,做的每一個示範。
③課後整理筆記:上課的錄音課後光聽還不夠,因為一節專業課少說也有一小時,只是淺淺的聽一遍,許多細節可能就放過了。我的建議是把上課的重點整理好寫下來,做一個大綱,附上老師示範的方法,可以巧用一些電子筆記軟件分門別類,時間久了想要回憶,一查關鍵詞就可以回顧當時上課的內容。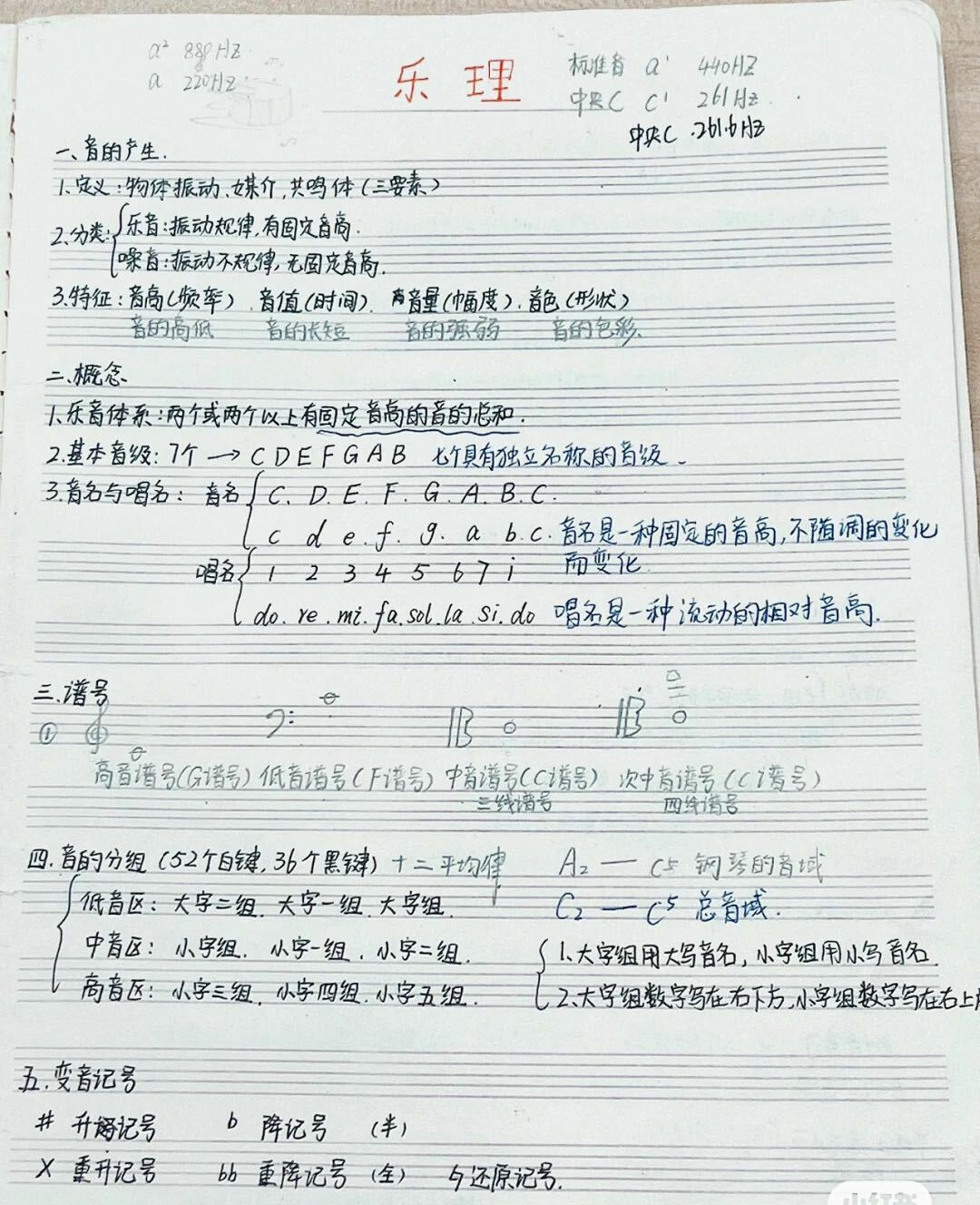 ④睡眠很重要:我們白天學習,但大腦卻是在晚上睡眠時才將白天學到的知識整合進行吸收。因此想要提升琴藝,不但需要白天努力 還離不開晚上高質量的睡眠。我個人會在睡前半小時快速再過一遍當天的課程重點,這樣第二天醒來記得特別清楚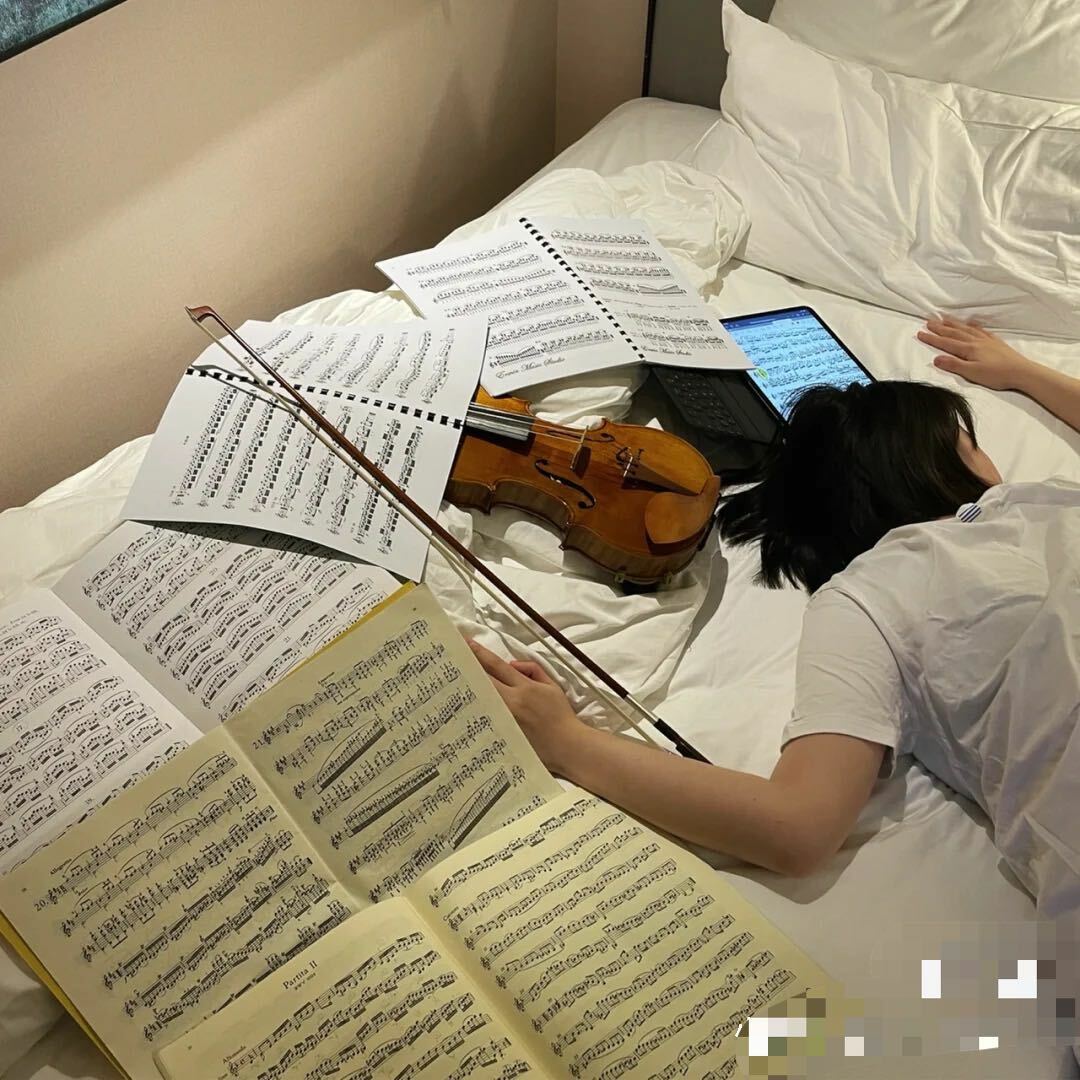 ⑤勤上音樂會:推薦大家積極參加班上,學校裡的各種學生音樂會,盡量把自己學的每首作品都演一下,不僅可以在音樂會前給足自己練琴的動力,更可以在台上高壓狀態下再次檢驗一遍是不是把所有難點都吃透了。如果沒有足夠的音樂會機會,可以邀請幾位好友來互相表演,我推薦的頻率是每個月至少1-2次。學習的機會來之不易,音樂表演專業的競爭又很大,希望大家都可以在有限的學生生涯中盡可能多的學到真本事,為自己將來的事業發展打下堅實基礎
**********************************************************************************************************************************************
1.. Does learning the piano depend on talent or hard work? We will talk about several factors of learning the piano in this blog.
2, 5 tips to thoroughly learn your professional lessons and multiply your learning efficiency.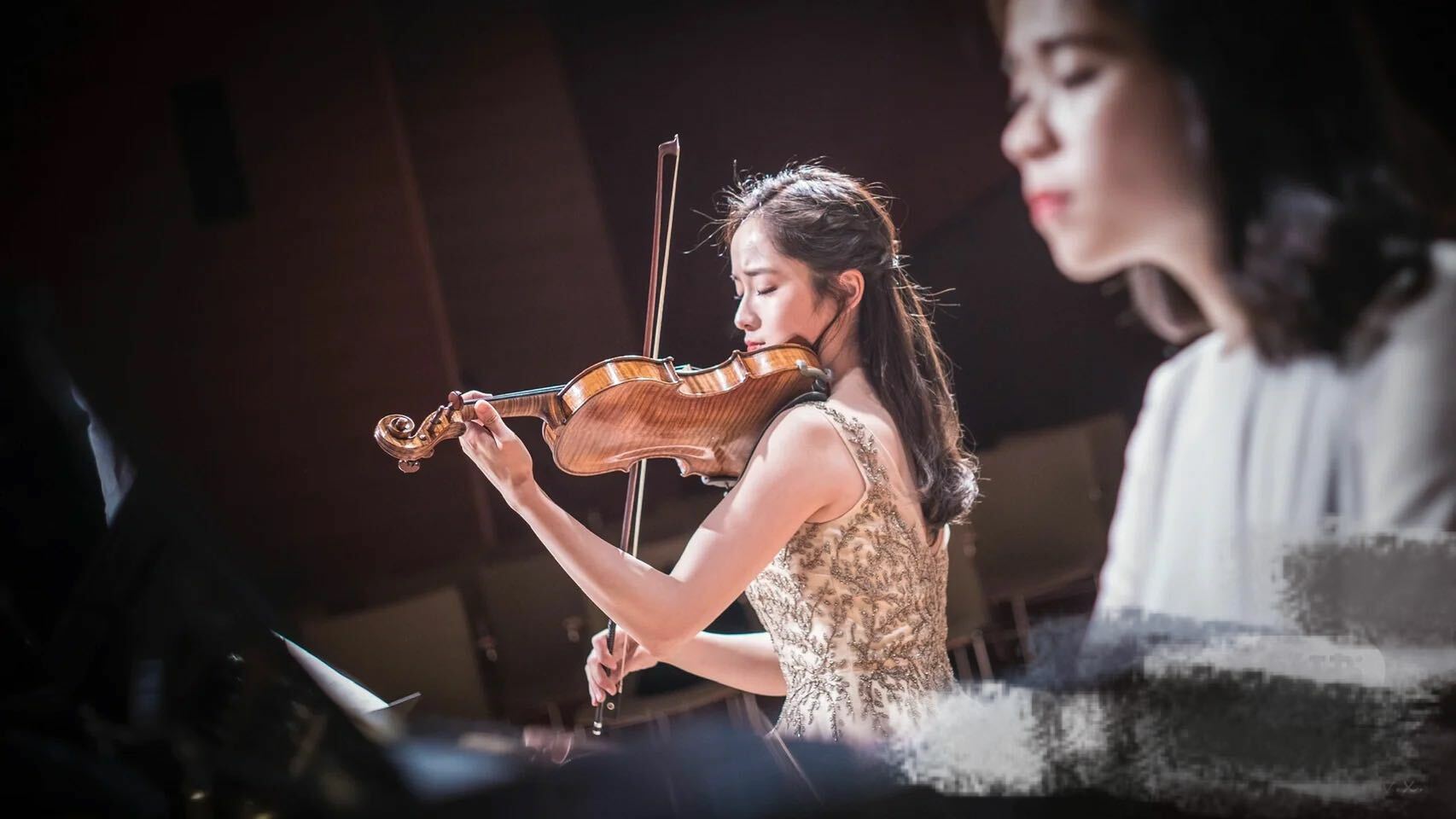 The most important factor in learning to play the piano is the talent or the effort. This is the first time I've ever seen this blog.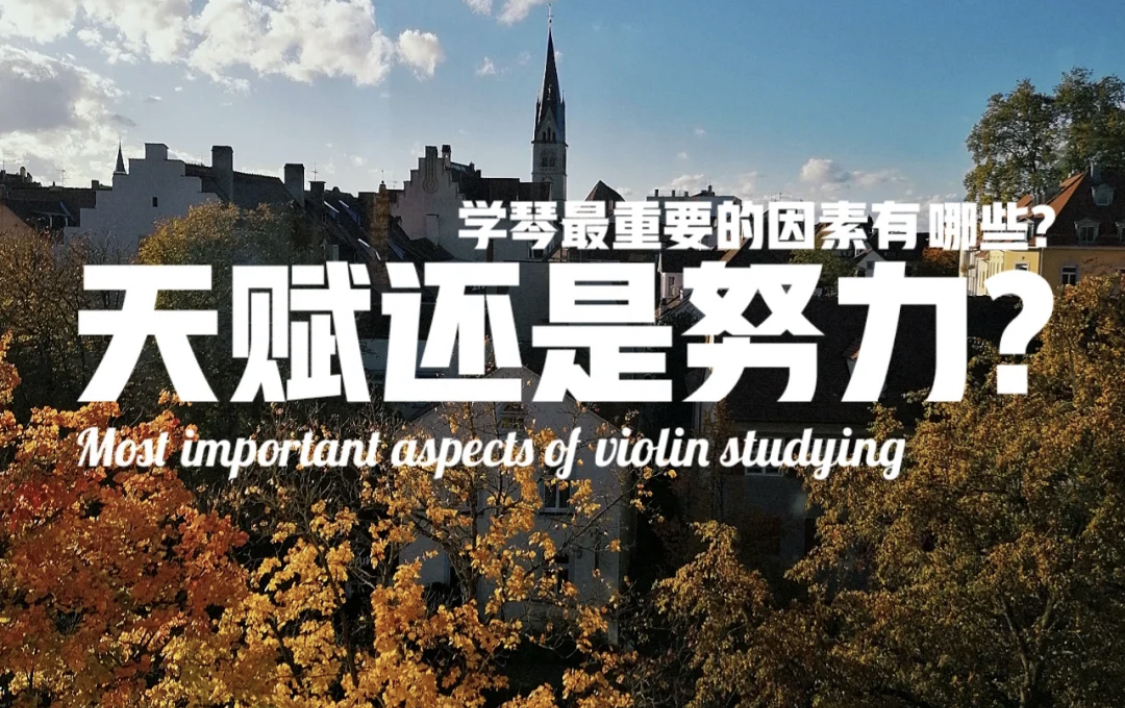 I believe that many people, especially parents of piano children, have this question: Does learning a musical instrument depend on innate talent or on acquired effort? I have asked myself the same question over and over again on my way to learning, what is natural talent? If you are not as gifted as others, can't you learn? To address this question.
1.The starting point and the end point of learning the piano is love: effort or talent can take us to a certain level, but to make music a friend for life, the most important thing is love. Because of this passion
Because of love, we can always keep our initiative on the way of learning the piano. Because of love, we can resist difficulties and setbacks and continue to study and learn.
2.here are many kinds of talent: Every music lover has more or less the so-called talent, which in my opinion can be divided into three categories: the first category is sensitive to pitch, rhythm, timbre, etc., and can hear the subtle differences; the second category is the body coordination is particularly good; the third category is rich and delicate emotions and has the desire and ability to use music to express.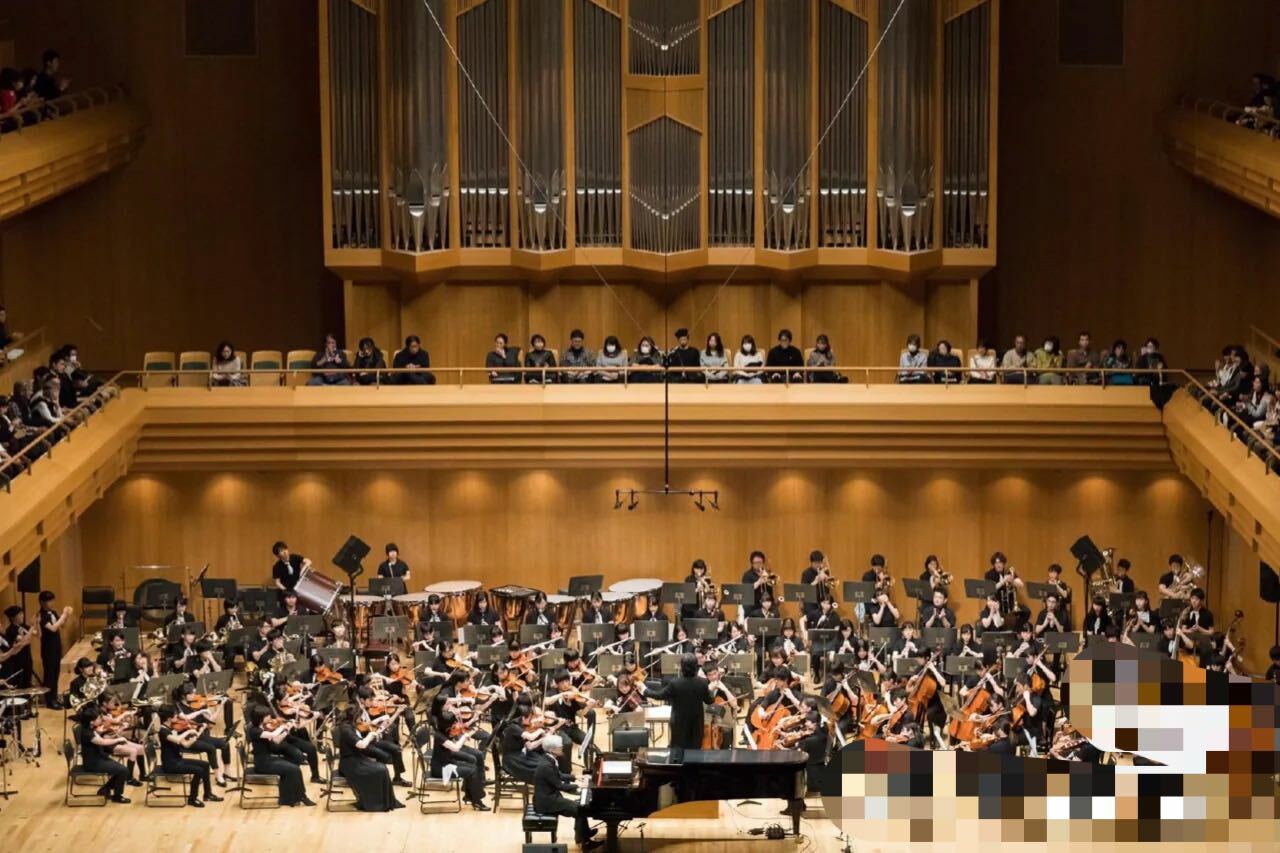 Therefore, natural talents are different in each person, we need to accept ourselves and discover our own characteristics.
3.Effort is not just practice: effort is not necessarily practicing 8 hours a day and taking a lunch break at the end of the year. Effort can also be reading a lot of books, studying videos of famous artists, looking for effective techniques and methods. It can also be doing analysis, understanding the harmonic requirements for musical timbre changes, studying the styles of different historical stages of music and finding one's own unique insights, and so on. The effort is to study music from as many angles as possible, to learn music, and to express music.
In summary, love, talent, and effort are all essential to learning the piano.
———————————————————————————————————————————————————————————————————————————————
5 Tips to Thoroughly Understand Your Professional Lessons and Multiply Your Learning Efficiency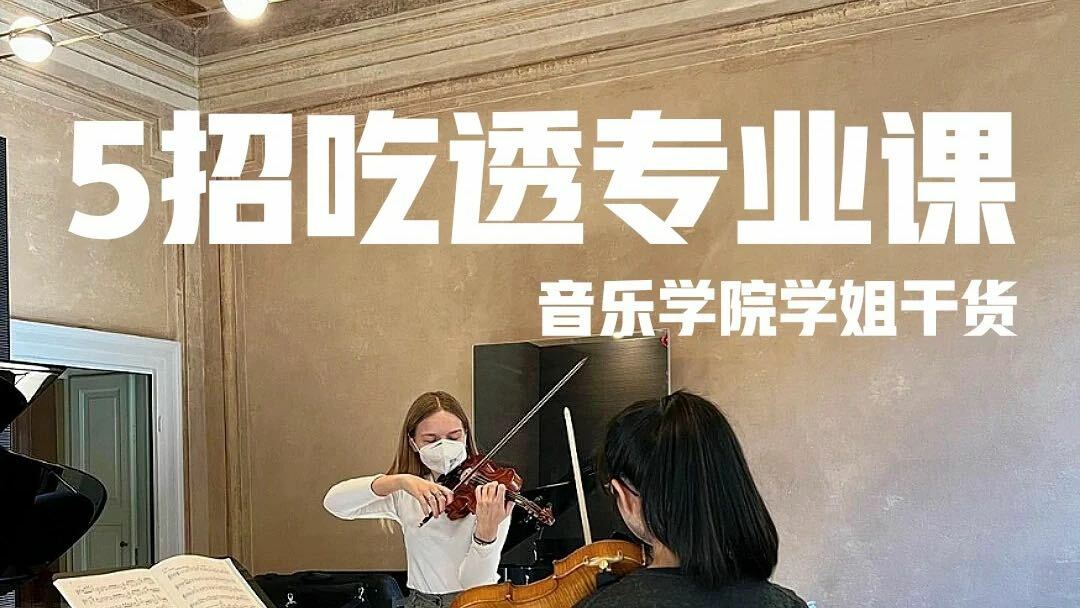 Have you ever wondered why, with the same frequency of lessons and the same teacher, some students progress so quickly while others remain at the same place for years? No, in most cases it's not that teachers are biased, it's that each student's approach to learning is different, resulting in wildly varying results. Today we'll share 5 great tips to help you get through a professional class.
① Self-checking before the lesson: Before the lesson, not only do you need to learn the repertoire, but it's also best to "self-check" it first, and the method I recommend is to pull through the entire repertoire for the lesson with the camera. Many problems will be exposed in this step, such as intonation problems, stability of the bowstring contact point, etc. This will significantly reduce the number of lessons. This way, you can drastically reduce your lesson time and leave it for the big problems that you really need the teacher's help to solve.
② Recording the lesson: Thanks to the ever-changing portable recording technology, we can easily record the professional lesson with our cell phones or iPads, without letting go of every tip and demonstration that the teacher has said and done.
③ Post-class notes: It's not enough to listen to the recording after class, because a professional class is at least an hour long, so if you just listen to it briefly, many details may be overlooked. My suggestion is to organize the key points of the class and write them down, make an outline, attach the teacher's demonstration method, you can use some electronic note taking software to divide them into categories, time will want to recall, a keyword can review the contents of the class at the time.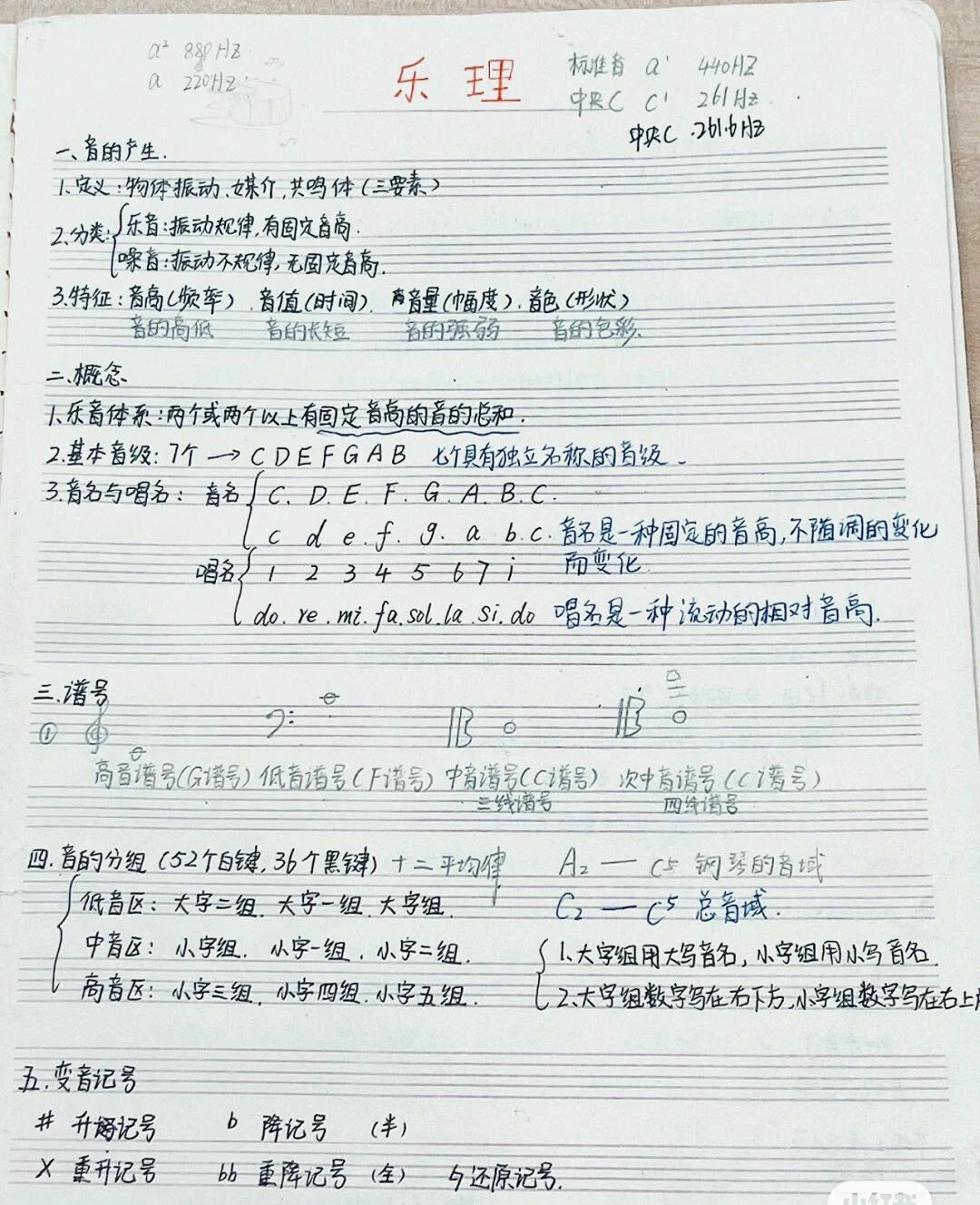 Sleep is important: We learn during the day, but the brain integrates and absorbs the knowledge learned during the day only when we sleep at night. Therefore, in order to improve your piano skills, not only do you need to work hard during the day, but you also need to get quality sleep at night. I personally go over the key points of the day's lessons half an hour before I go to bed, so that I can remember them clearly when I wake up the next day.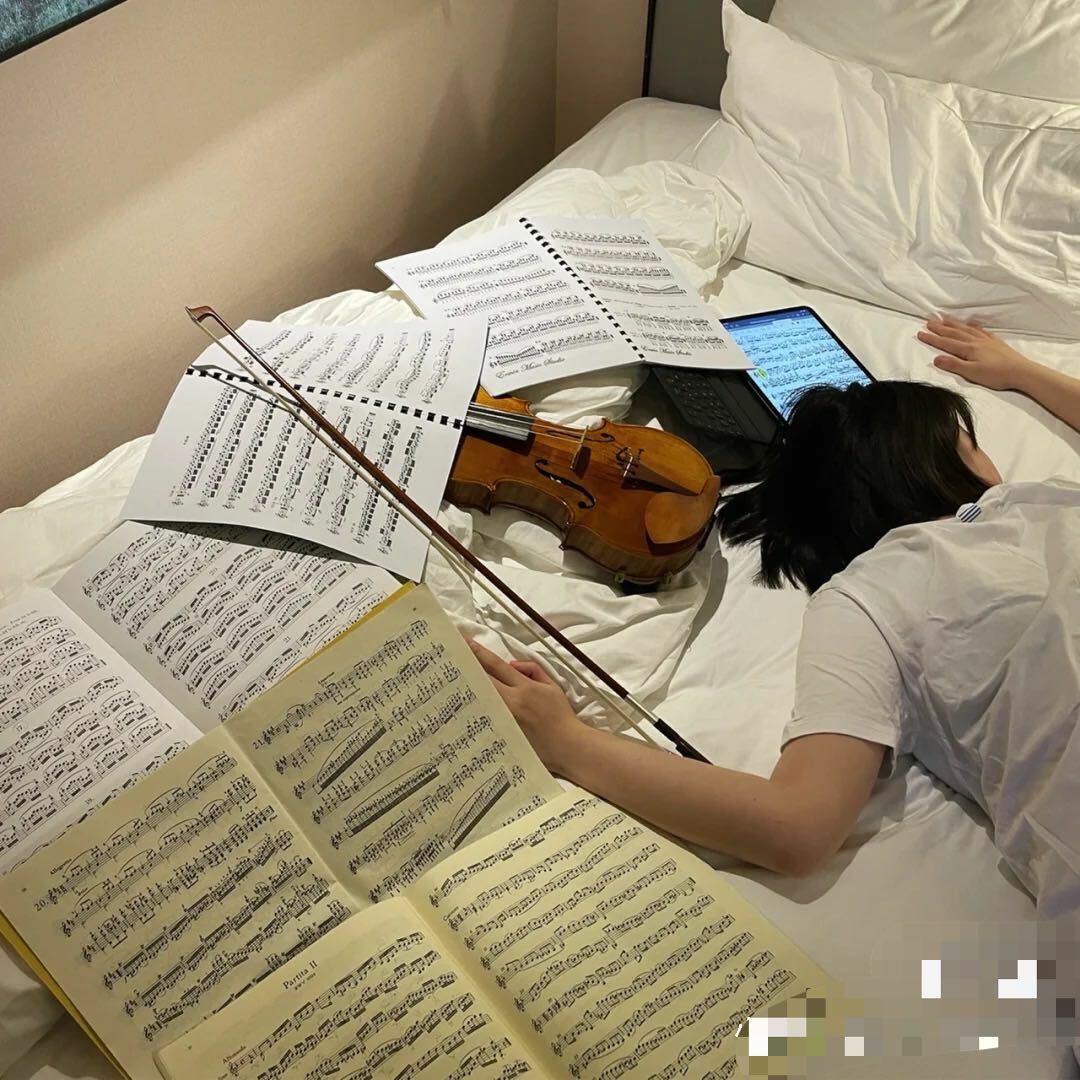 ⑤ Attend concerts: It is recommended that you actively attend various student concerts in class and at school, and try to perform each piece you have learned, not only to give yourself the motivation to practice before the concert, but also to check again whether you have eaten all the difficult points under high pressure on stage. If you don't have enough concert opportunities, you can invite a few friends to perform with each other, and the frequency I recommend is at least 1-2 times a month. I hope you can learn as much as you can in your limited student career and lay a solid foundation for your future career.