Guitar Tuna –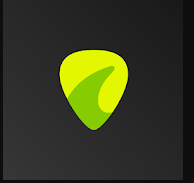 如果你無自己的Clip-on Tuner ,或者唔記得帶,而又需要調音,Guitar Tuna 係你需要的調音Apps。只需要Download 在你的電話,打開Apps,你就可以輕鬆調節你的吉他弦EADGBE
Guitar Tuna 可以敏感地感應你吉他的彈奏弦聲音,顯示究竟弦需要調教緊一點還是鬆一點。
Apps 還可以調其他樂器的音:7弦吉他/12弦吉他/Ukulele/4弦貝斯/5弦貝斯/大中小提琴都可以調音,但某些需要收費。
而且還有Drop Tuning可以調教
呢個Apps 真係好方便地讓你隨時在樂隊Band 房排練室可以使用,唯獨需要讓其他樂器在你調音時安靜下來。
There are more than thousands of tuner apps, but most of them are not responsive. Slow and not enough accurate but on the other side Guitar tuna app is the most popular free tuner app which is highly responsive and accurate. This app can be used by anyone just because of its easy-to-use interface.
The Guitar tuna app is currently supporting a number of instruments like Guitar, Guitar 7-String, Guitar 12-String, Ukulele, Cavaquinho, Bass , Bass 5-string, Violin, Viola, Cello, Fiddle, Mandolin, Balalaika, Banjo and Banjo 5-String.
As of now, more than 80 million people have downloaded this application. Most of them are professional guitarists, which means this application is recommended even by professional guitarists. This is what makes this application one of the best all over the world but as nothing is perfect for everyone in this world so this app also has some pros and cons which we are discussing below.
Pros
It is convenient to play the guitar from anywhere and anytime.

Perfect application for beginners.

The Guitar tuna app works in noisy areas, with background noise cancellation technology

This provides you with improved accuracy.

It has an Auto mode tuner which you can use for super-fast tuning.

It has the most advanced audio recognition algorithm
Cons
The most frustrating thing about this guitar application is that its chords are incorrect, and due to which many people stopped using this application.

The number of people complaining about its payment. In the initial stage its free but after this app starts convincing its users to buy a subscription and according to the feedback from users it is really frustrating.
Some of the users also find difficulty in adjusting intonation or acoustic instruments.
Metronome/專業節拍器 –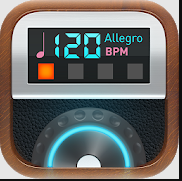 作為一個吉他手,Tempo拍子感是十分重要,不少吉他手開始的時候會掃Chord 掃快左都不知道。或者玩Blues 等Swing Feeling都需要一些提示。呢個時候你需要一個Metronome Apps 去幫你Count呢個Beats。
你可以選擇Tap 你想要的節拍,又可以自己選擇Tempo 數值。另外你可以specify 你的Time Signature 音符。十分實用喔。
快在你的手機下載這個實用的Metronome吧
The great musicians can never afford to miss a single beat. That's why the metronome app is introduced so that students can develop the internal senses of the beats. they are introduced to the metronome on virtually their first day of lessons.With the Metronome app you can customize the accent of each beat.
The metronome app does not just help you in Time, It can also train you. The Metronome app can be the best app for the drummers because most of the drummers want some way to help themselves to keep a steadier beat so Metronome app built the rhythm trainer, which helps to play one bar of beats then mutes the next and gives enough time to analyse how steady the timing is. This technique you would not find in any other app.
The best part of this app is it also supports TAP calculation speed which makes this app more popular.
The most amazing thing about this application is that it offers you some great features even without costing much.
Features
Some notable features of Pro metronome are as follows:
This free version of the application comes with features a total of 13 different music tones accompanied by an amazing voice option.

Another amazing feature of this application is that this app allows you to switch to the airplay mode through which you can beam metronome on the Apple TV or a projector.

For improved resolution, you can also switch to landscape mode.

This free feature has 13 different tones, but if you upgrade to pro. You will get access to various other multiple pictures, including airplay modes, visual, vibrate and flash.

It helps to Calculate BPM by tapping in real-time

The Pendulum Mode helps for visual feedback
In the end, it is the must-have application for all the modern musicians out there.
Garage Band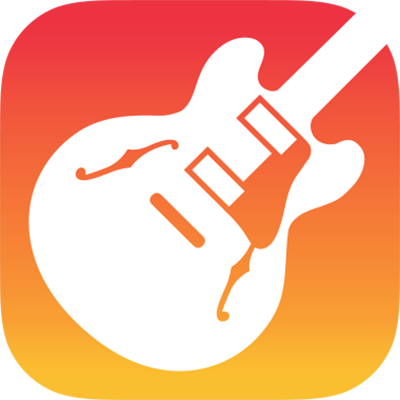 用Apple 機的朋友一定知道呢個Apps,你只需要一個Interface將你的樂器接駁到Macbook/iPhone,即可以在Garageband 錄製你的音樂,輕鬆作曲。
呢個Apps 除了有一set鼓Beat 可以加去你的錄音,還可以加你的Vocal/ Bass等等樂器,你可以隨時改你的Track,重錄某個位置,或者移動你的錄音
的確係LogicPro 以外好用的一個錄音程式
Garage Band is one of the best guitar-playing applications powered by Apple. It is usually a mobile recording studio that enables the user to compose and play professional sound music. With the help of this application, the individual can create their own natural sound.
This application gives an amazing opportunity to the user to plug in their equipment and tools like microphone or guitar, record their performance and download it in their sound library.
If you have an external microphone, then it is very easy to record high-quality vocals through this application. Fortunately, this application allows you to track vocals even without the help of the microphone. This is what makes this application arguably one of the best guitar-playing applications.
Features
Some of the must-know features of garage band are as follows:

The touch instrument of the garage band is one of the most popular and well-known features of this year.

Piano, drums, and guitar are the few digital instruments that may look like a real thing while playing.

This application ensures visceral and most realistic sound while creating a track.

A few of its amazing features and tools have made Garage Band one of the most used digital audio workspaces. Even the professional suggests practising it.