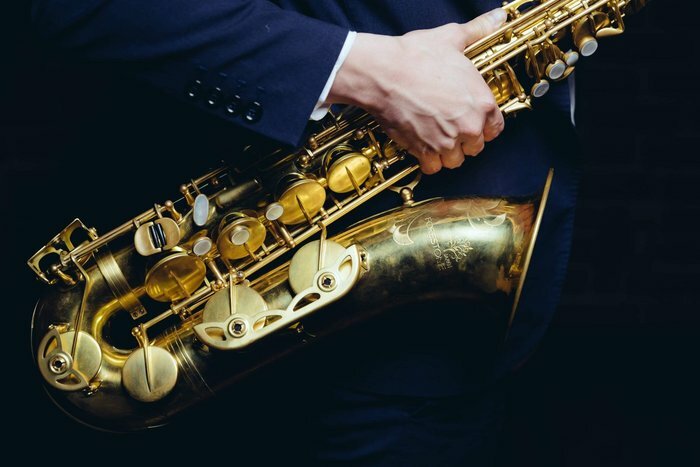 I believe that many parents let your children learn saxophone because they like this instrument and are interested in it, or because parents themselves love saxophone very much, so they choose to let their children learn this instrument. But with the deepening of learning, many parents will choose to let their children take a grade ability test, such as Abrsm. Therefore, children will also practice a lot according to the textbooks they choose.
During this process, have you ever heard your child say: "I don't want to practice any more! I hate this instrument! I don't want to go to class anymore!". The first reaction of many parents after hearing these is: My child is getting hot for another three minutes. Do you subconsciously think that your child is not suitable for learning this instrument? Or what problems did your child encounter in the learning process? Where has the child's previous interest gone?
When parents encounter the above problems, do not be anxious to choose a new instrument for children to learn and do not be anxious to blame children. Because these problems can occur even for a famous pianist: Lang Lang, a famous pianist, was lazy to go out to play with his friends when he was young. This is because children are so natural. They are naive, lively and full of imagination. Therefore, it is normal for them to be full of resistance to "repetitive" exercises.
Even more, many children think that learning saxophonestyle can save themselves from the heavy schoolwork pressure and can breathe freely in the sea of music. At this time, if they are still asked to do a lot of exercises especially these with higher difficulty, they will have resistance. Therefore, it is more necessary for parents to give correct guidance and help children regain the fun of learning.
1. Teach students in accordance with their aptitude
Every parent knows their children's character very well. Some children are more cheerful and lively, while others are more quiet and sensitive. Therefore, parents need to carefully observe their children's character as a starting point. For children with lively personality, let them be active when they are studying, and let them regard practice as a game. For more sensitive children, parents need to be more careful to guide children to express themselves and let them release themselves in the sea of music.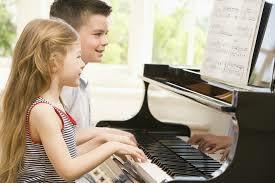 2. Good atmosphere
If you want to improve your children's interest in learning, first of all, parents should try to like saxophone. When you know something about this instrument, you and your child will naturally have a common topic to discuss when they practice. At the same time, you can also let your child be your "little teacher", let the child experience the sense of achievement of teaching others, and let the child review the learning content. Historically, many musicians were influenced and supported by their families before they embarked on the road of music. For example, Mozart, Beethoven, Bach and other composers came from music families. Therefore, if children want to be full of interest in music, a good learning atmosphere is very important.
You can also actively cultivate and enhance your child's interest in saxophone, and express your appreciation for the tone and appearance of this instrument in front of the child. If you can, you can also actively play some famous songs to cultivate the child's keen hearing.
3. Confidence
At the 2020 Tokyo Olympic Games, a new talent skiing star was born: Eileen Gu. Everyone knows that she has a good performance on the ski resort, and that she is also a student with top grades. In one of her interviews, she mentioned that her grandmother always encouraged her to yell at her: Eileen No.1! Even if she did not win the first place in the competition, her grandmother would use other ways to encourage her, which gave her great self-confidence. She also said that no matter in skiing or other aspects, her grandmother's encouraging education always makes her feel that someone is supporting her, so she can do it freely.
Therefore, if the child has doubts and problems in the process of learning saxophone, we should tell the child that he/she is fully capable of solving this problem. At the same time, parents must give their children love and encouragement, and do not let them lose their confidence in learning about saxophone.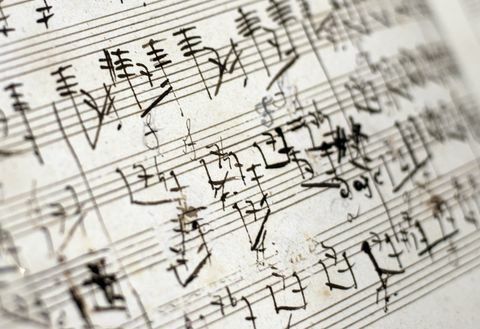 4. Learn to appreciate
Many students will feel that some piece of music is bad when they are learning saxophone, and even directly express their dislike for it. We may wonder: Is this song really so ugly? In fact, many composers, when creating some works, not only make the music sound good, but also give consideration to the practice of skills. In particular, students who are preparing for the grade examination are bound to encounter some etudes prepared to give consideration to skill practice. At the same time, everyone likes music differently, so these are normal things.
If children encounter music they don't like in the process of learning, we can try to let students listen to it first, and do a desensitization training for children to cultivate their interest in music. At the same time, teachers can also disassemble the music so that children can understand the learning goals. At the same time, we can also let children contact with some different types and styles of saxophone music, so that children can learn to appreciate the music and understand the composer's artistic conception.
The sweet music recommended by Six Months Rebellion Music:
Merry-Go-Round of Life [Saxophone Quartet] (Joe Hisaishi / Yuto Yamada)
In addition, there are still many saxophone music works waiting for your listening and appreciation. Six Months Rebellion Music has compiled the following song lists for you to enjoy:
Pop music:
01. 500 Miles
02. Because I Love You
03. Right Here Waiting
04. My Heart Will Go On
05. Love Story
06. Memory
07. Forever In Love
08. Thousands Of Songs
09. Tonight I Celebrate My Love
10. We Are The World
11. All Out Of Love
12. Always
13. Another Day In Paradise
14. Between Wake And Dream
15. Call Me Up
16. Candle In Wind
17. Careless Whisper
18. Casablanca
19. Cherie Cherie Lady
20. Circle Of Life
21. Colors Of The Wind
22. Don't Cry For Me Argentina
23. Going Home
24. Heal The World
Classical music:
01.J. S. Bach. Fuque in G minor by a sax quartet
02.Russian Sax Quartet – A. Piazzolla, Histoire du
03.Tango: Cafe 1930 and Concert d'Aujourd'hui
04.Pedro Iturralde – Suite Hellenique with Kritis vocal
05.version | Russian Saxophone Quartet
06.Winter from Vivaldi's Four Seasons for
07.Saxophone Quartet & Soloist
08.Eugene Bozza "ARIA" (NEW ALBUM) (Classical
09.Saxophone Performance) bv Wonki Lee
10.Claude Debussy – Rapsodie, L 98 for alto
11.saxophone and piano
12.Ronald Binge – Concerto for Alto Saxophone
13.Fantasia for Alto Saxophone – Claude T. Smith